Rogue Legacy 2
Rogue Legacy 2
Rogue Legacy 2
Rogue Legacy is back! But now it comes with a 2 behind it! Rogue Legacy 2 is a genealogical rogue-LITE. That means it has all the hallmarks of a typical...
<transcy>Regular price</transcy> €9,90 Discount €19,99
Rogue Legacy is back! But now it comes with a 2 behind it!
Rogue Legacy 2 is a genealogical rogue-LITE. That means it has all the hallmarks of a typical rogue-like (random matches, character swaps, and more), but with lingering buffs and lingering dead heirs. In this game, your legacy defines you. Spend your parents' inheritance and grow the family mansion to give your children a better chance of surviving their fights. Each child is unique and has their own traits and abilities. Your daughter could be wild and also vegan. Each experience will be totally new. Rogue Legacy 2 also allows you to play the way you want. You can go all out from the start and dive deep into a randomly generated world; Or you can take it easy and grow your character until you're ready for more complicated challenges.
Every adventure is unique
Every time you enter the Kingdom, new monsters, new traps, and a new layout await you. In this world, the key to success is not memorization, but improvisation.
Crazy New Classes
No two classes are the same when it comes to play. Hide behind ivy canopies as a ranger and rain down poison arrows on your enemies. Take flight as a dragon spearman and take to the skies as you pummel your enemies at breakneck speeds. Or sing and dance among your opponents like a jovial bard, leaving a trail of corpses in your wake. Rogue Legacy 2 contains 15 new classes with 15 distinctive playstyles.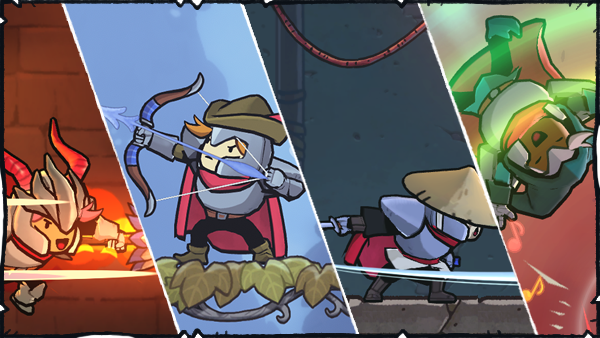 New Style
In Rogue Legacy 2 we took a completely new artistic approach. The sequel features a 2.5D style that features 3D characters on hand-drawn backgrounds. The graphics make use of a great deal of shading, and all animations have been done using stepping techniques to preserve the familiar RL look.
Biome generation revamped
We've put all the meat on the grill with the generation of related biomes to make each area of ​​RL2 feel fresh. Each biome adopts different "crafting strategies" to craft completely unique, yet still randomly generated, regions.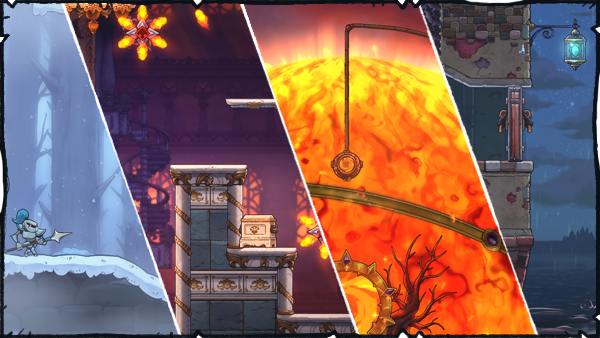 True Metroidvania
To accentuate the metroidvania feel, RL2 introduces heirlooms: special items that grant new permanent abilities to your heroes so they can reveal all the secrets of the world. These are not abilities that just open up zones, but powers that completely change the way you play. And nobody is going to give you the inheritances, but you will have to prove your worth, if you can find them, of course.
Traits 2.0
While fun at first, RL1's traits tended to get tiresome as the game progressed. We've now added gold modifiers to entice players to take on new challenges. The more the trait weakens you in-game, the higher the reward. In this way, the choice of heirs is always fundamental.
Relics and Determination
One of the most exciting new features in Rogue Legacy 2 is the ability to earn Relics, which are unique items that change how you play the game. Earn attribute modifiers, complete special challenges, and even receive new abilities as you roam the kingdom.But beware, because the more relics you have, the more your resolve will falter, and all relics are lost if your hero dies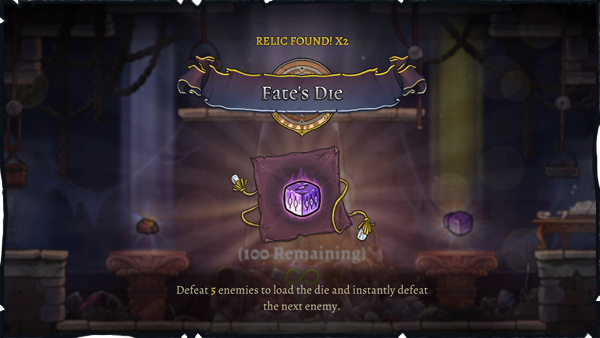 Improved accessibility
We've taken accessibility to the next level with the introduction of house rules. You can activate contact damage, adjust global damage and health, or even give yourself the ability to fly on difficult platforming sections. You have all the control in your hands on how you want to play. We've also added new mechanics, like tax havens, to give players who have the hardest time more ways to progress.
Fertile narrative
In addition to greatly expanding the setting of the world of Rogue Legacy in the sequel, it also deepens it a lot. Each new game gives you new information, because beating the game once is only the beginning. Discover the inevitable collapse of a once prosperous kingdom and uncover the dark secrets of those responsible. As you do, build and improve relationships with the characters you meet along the way.
New game+ for days
Your journey will only have begun after beating the final boss of RL2. There is much more to explore and discover throughout the various games. You'll have to choose how you want the game to be complicated, from unique hazards in biomes to special boss fights. The experience keeps changing to give you almost endless replayability.
More of everything
Of course, we're also adding more of everything you loved about the original Rogue Legacy. More traits, more spells, more classes, more biomes, more enemies, more gear, more rooms, more story.
More secrets
... More of everything, wow.
Clowntropy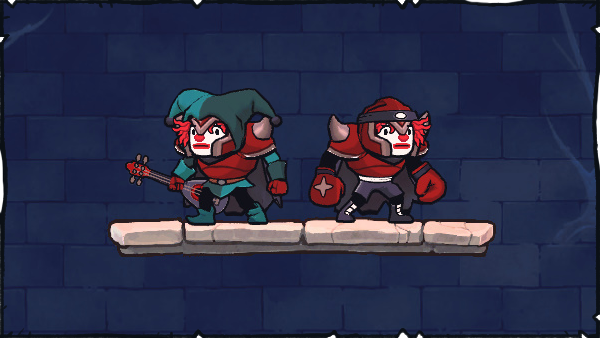 AND THERE'S SO MUCH MORE.
With all of this, we've barely even touched on how much Rogue Legacy 2 has to offer. faeries or the curio shop to the list, but reading is for sissies. Go discover the world of Rogue Legacy 2 and don't let anyone tell you about it!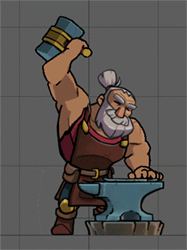 .
<transcy>Similar products</transcy>